Junior energy minister Baroness Neville-Rolfe, inter alia, asserted to the ONR Conference on 1 November: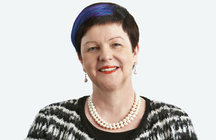 "Undoubtedly, one of [the nuclear industry's] strengths lies in its people. Everyone from the nuclear technicians to the guards at the gate of power stations plays a vital role…
The Government is committed to continuing to provide a safe and secure UK nuclear industry, developing both safety and security initiatives on a national and international level.
This includes collaborative work between my Department and the ONR on a number of key initiatives that cover both policy and operation.
The Government supports the ONR's work to transition nuclear security regulation to become outcome-focused, in line with the approach taken for nuclear safety.
We have been working closely with the ONR on the development of their 'Security Assessment Principles' document to be issued next year. This will lead to clear benefits that will ultimately enhance security across the sector. It will give the industry greater flexibility and innovation in developing its own security plans that will enhance the security expertise in the industry; It will further ensure consistent regulatory decision-making; and It will increase the focus on new and emerging threats, including cyber security.
This is important. Anyone watching the news on television or reading the front page of a newspaper will know that we live in a very dangerous and uncertain world.
We are all only too aware of the risks and hazards associated with nuclear and radiological material. Because of this their protection is one of heaviest responsibilities we have and it must be one of our highest priorities.
The threat from terrorism and crime we face is changing and evolving. We must be able to respond to this. Ten years ago the cyber threat was not really on our radar. Now it most definitely is.
Thankfully, the UK also has its own civil nuclear police force. The Civil Nuclear Constabulary is a widely recognised and highly skilled fully armed police force.
It protects the UK's nuclear material on site and in transit and is a pivotal part of their protected security efforts for nuclear power 14 nuclear sites across England, Scotland and Wales."
On Sellafield, he revealed: " A requirement to improve processes in place for Cyber Security and Information Assurance (CS&IA) was identified. A contributory factor in this area was associated with a lack of resources within Sellafield's CS&IS capability."
More generally, he reported: "There are areas where the duty holder's security arrangements did not meet regulatory expectations." ONR has refused to explain the details of this failure. But surely ministers should avail themselves of the details.